Pros: Warm and Balanced, Aesthetics, Overall Value, Vocal presentation.
Cons: Slight bass bleed, Might not perform well with some genres
Driver Setup: 1x High magnetic circuit metal composite Dynamic Driver
Price: $79.99 USD
Intro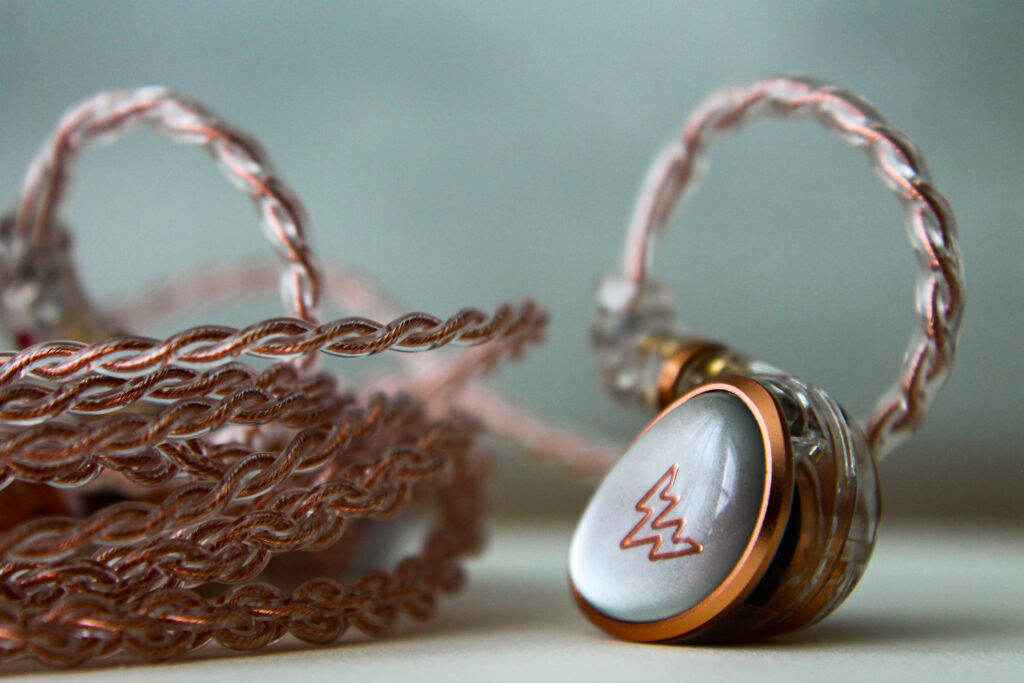 Disclaimer: The Whizzer HE-01 was provided to us at no charge by Whizzer, however thoughts and opinions are entirely my own. Should you find yourself interested in getting a pair, you may purchase it here with discount code: PERRIVAN for $5 off.
Whizzer Audio is a company that has been around for some years now and some may remember their pioneer releases such as the A15 and A15 Pro and most would have heard about the Whizzer HE03 that was a hit some time back. Based on the pricing and positioning, it seems like the HE01 serves as a more affordable option of the HE03 while maintaining the strengths of its older brother.
Accessories and Build Quality (Score: 8.5/10)
To be honest, the packaging and overall looks of the HE01 feels really prestigious and fancy which I was not expecting at this price point. During unboxing, it really felt as if I was unboxing a jewellery box due to the matte black design as well as the perfectly machined cutouts. The cable and the shell of the HE01 seem really polished, premium and aesthetically pleasing to the eyes which is a good sign and a pretty solid plus point here.
Moving on to the accessories, the HE01 comes with 2 sets of ear tips, a nice matte black carrying case that matches the rose gold colourway of the HE01 really well. Accessories wise, I think they got the usuals covered nicely but with a touch of finesse in almost everything in the package and that is really nice to see in this price bracket.
Fit (Score: 6.5/10)
Now the fit is quite tricky, the HE01 just cant seem to fit in my ears nicely which perry did not encounter and that lead me to conclude that it might just be my ear shape. Aside of that, the corners are nicely smoothed out, there are no sharp edges that could prick your tender ears and also, it follows the contours of your ear realtively comfortably. Not saying that it has a bad fit but it might just be me instead of the IEM itself as I also checked other reviews which did not report any obvious design flaws regarding its fit.
Sound (Score: 7.5/10)
Frequency Response of Whizzer HE01
Sources used:
Ibasso DX120
Atom DAC and AMP
Music and Albums, I listened to:
Alan Walker – Alone/Faded/Darkside
Billie Eilish – When we all fall asleep, where do we go?
Tchaikovsky 1812 Overture
Chainsmokers – Sickboy
Cigarettes After Sex – Cry
The White Stripes – Seven Nation Army
One Republic – Human
Keane – Fears and Hopes
Nino Rota – The Godfather OST
Osaka Shion Wind Orchestra – 2016 all Japan Band competition
Fedde Le Grand – Cinematic
ARTY – Rebound
ACDC – Highway to hell
Bass (Score: 7.0/10)
Like most dynamic driver transducers, the bass response has depth, good punches, and great impact. It is slightly emphasised but at the same time not overly done such that it becomes sluggish and filled with bloat. The level of clarity and definition displayed here is somewhat okay for something at this price range with hints of bleeding accompanied by its size. Last but not the least, its sub-bass response fills up the empty gap below while steering clear from the extreme mud pools of bass flops. A good balance, but I do wish that the HE01 could handle the bass definition and separation here a little better.
Mids (Score: 8.0/10)
The mids sound broad with a good feel of space and clarity in its overall presentation which I enjoyed greatly. As per many other IEMs, there are some upper mid-range boosts, making it more forward and peaky with the female vocals as compared to the counterparts which sound comparatively recessed. Not really a negative but more of a more female vocal-centric piece that takes the limelight of the stage as compared to the entire piece.
Treble (Score: 7.0/10)
The HE01 is free from any sibilance but comes up short regarding extension and technicalities. It does not sound splashy or undefined but takes a relatively laid back approach as compared to its mid-range and bass. In some tracks, while I could follow the high-hats and ornaments, they are presented relatively backwards as compared to their vocals. While I wished that the treble could have been more extended and balanced out, its treble response may appeal to those looking for a less-treble set to suit their moods.
Overall
The HE01 is a warm-sounding unit with a slight edge to its vocal presentation and bass presence. It also do have a slightly enhanced soundstage which is good but loses some points on detail retrieval. Tuning wise, I think the HE01 can handle most genres with ease with the exception of very bass-heavy tracks it may sound bloaty and it is not doing any favours to the overall presentation being already warm.
Comparison
VS QoA Vesper Review here
The HE01 is the warmer set with some boosts to its mid-bass and upper-midrange whereas the Vesper has its focus on its sub-bass and upper-midrange. To me, the Vesper sounds more balanced and has a better detail retrieval ability whereas the HE01 shines more with its soundstage and a pleasant warm presentation of soundtracks. The Vesper in this case will be able to handle more genres as compared to the HE01 where it might sound bloaty depending on the track. Fit/Build/Package wise, I felt the Vesper has a better fit but the HE01 nails the others better with its fancy packaging and a certain kind of aesthetic appeal.
At the end of the day, I lean towards the Vesper given its versatility and superior fit as compared to the HE01 which had given me problems whenever I try to attain that seal every time I listened to it.
Conclusion
Whizzer did a good job in creating something that is somewhat affordable with a great value proposition when considering the entire package itself. It is tricky to come up with a warm-sounding IEM as it has to not sound too bloaty or muddy and I am certain that the HE01 is a good example when it comes to tuning these warm-sounding sets. All in all, it is still a very competent performer with loads of aesthetic appeal to buyers out there who are looking for something fancy and well tuned.
Click HERE for our grading list for earphones