Pros: Versatile & Fun Tuning, Comfortable Fit, Gorgeous Aesthetics, Well-built Shells
Cons: Upper Mids can be a little too forward, Narrow/Intimate soundstage
Driver Setup: 1 LCP Dynamic Driver
Price: US$69
Intro
Disclaimer: The TinHiFi T3 Plus was provided to us at no charge courtesy of Ken from TinHiFi. However, this was done in understanding I was to give my honest thoughts and opinions of the T3 Plus. All I was asked to do was to provide the link to their official store if you're interested in snagging a pair for yourselves!
TinHiFi has done it before, cementing its name in the community with stellar releases like the T2 and T4. However, one cannot deny that they've been on a bit of a dry streak more recently. TinHiFi has switched things up this time, thinking out of the box by redesigning their IEMs instead of trying to recreate the magic that the T2 and T4 had, and what better way than to slot right in the middle of that naming convention, the T3… Plus. I did mention thinking out of the box, right?😉
Accessories (Score: 7.0/10)
TinHiFi ensures that the T3 Plus comes with the basics and is rather aesthetically packaged. However, it falls a little short of what its competitors in the price range are providing. It comes with a cloth pouch and some tips, including some of their foam tips, which are really great by the way. I don't mind the pouch instead of a more typical case as I already have too many non-functioning cases lying around, and a pouch is a much more portable and likely to be used by myself. However, I found the cable a little lacking. It's a twisted cable that doesn't coil nicely and gets tangled quite easily. Not the best stock cable but it seems durable enough to last. I swapped mine out to a third-party cable which was more comfortable and in a 4.4mm termination.
Build Quality and Fit (Score: 8.5/10)
Here's where TinHiFi really breaks the mould. It leaves behind its usual cylindrical full-metal shell for a more conventionally-shaped resin shell. The T3 Plus is probably the most comfortable TinHiFi IEM I've tried and I absolutely love the aesthetic. Clear on the inside to reveal the huge driver and a gorgeous faceplate design as a finishing touch. The resin feels solid and the nozzle is also long enough to provide a secure fit. Great promising stuff.
Sound (Score: /10)
Frequency Response Graph of the Tin T3 Plus
Sources
Music listened to
NEEDTOBREATHE
Greenday
Joscho Stephan
Linkin Park
10cm
Young Rising Sons
Hyukoh-23
Zion.T
Stevie Wonder – In The Key of Life
Galantis – Church
Bass
The T3 Plus has an authoritative and present lower end. It is clearly emphasised but never overdone, doing just enough to add a satisfying warmth to the music. It's not the most well defined or detailed bass but strikes a good middle ground between musicality and crispness. Basslines on Stevie Wonder's Sir Duke were clear and not muddied. The bass quantity is similar to the Starfield but is a little more impactful and decays a little faster, which I quite enjoyed. Subbass extension is also very well-done, I enjoyed the blend of the drums and bass on Hyukoh's tracks.
Mids
I loved the tuning of the mids on the T3 plus and this could be the best mids tuning I've heard from any TinHiFi IEM. The vocal weight and presence impressed me listening to some ballads. The timbre is also very pleasing, without any harshness. Take note though, there is a boost in the upper mids, especially the female vocal range. If this is something you're sensitive to, it may come across as a little too forward for your liking at times. To me, it was still acceptable as I enjoy tunings with a bit of a boost in the upper mids, where vocals and instruments come through nice and authoritatively as long as the tonality is right.
Treble
Treble extension is a little lacking, with a more prominent lower treble. The lower treble gives a nice edge to the sound, but never sounded sibilant or peaky. It gave the cymbals on the drumset sufficient energy, evident on Stevie Wonder tracks once again. On IEMs like the Tripowin Mele, the tuning is noticeably darker, so if that was an issue for you, perhaps the T3 Plus is a good option. The lower energy keeps the overall tuning from being too dull or dark.
Overall
The T3 Plus is quite an intimate sounding earphone. In terms of tuning, it achieves a good balance between the vocal presentation, energetic upper mids-lower treble, and punchy bass made for an enjoyable dynamic sound. That said, the T3 Plus isn't the most detailed sounding earphones, and I often found myself missing some of the finer nuances of the music, but overall, the tonality was very enjoyable, and I would say the T3 Plus is very versatile with genres.
Comparison
Whizzer He-01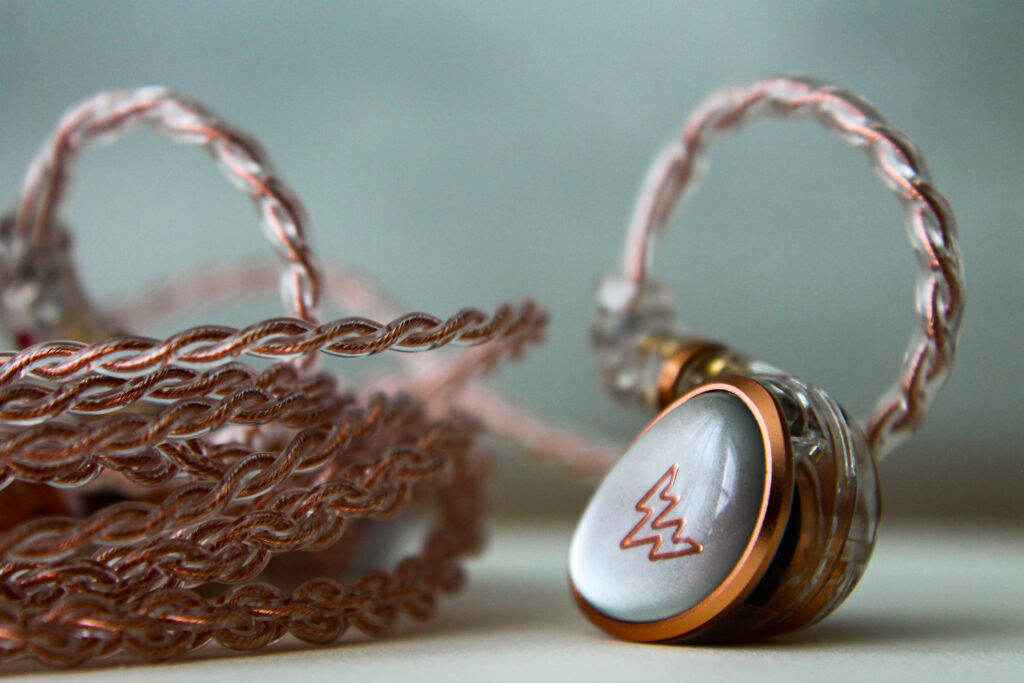 Full review of the Whizzer HE-01
The Whizzer He-01 is also a single dynamic driver IEM at a similar price point, albeit slightly pricier. I would say between the two, they have quite a lot of similarities in tuning and sound signature. I would say that the T3 Plus is more comfortable than the Whizzer and has a better and more universal 2-pin connector. From what I remember, the bass is slightly tighter and less muddy on the T3 Plus than on the Whizzer.
Conclusion
The Tin T3 Plus is not exceptionally good at any one aspect, and neither would I say it "punches beyond its price tag". However, it stands out as a strong competitor in its price bracket and comes across as a well thought out, and well-designed product. This is saying a lot with a myriad of subpar IEMs flooding the market at the moment. The T3 Plus has a good fit, gorgeous aesthetics, and a pleasant tuning that I really enjoyed as a daily driver. At US$69, it's definitely not cheap for a first IEM, but I would feel comfortable recommending it to people entering the hobby, who are looking for a fun-sounding IEM.
I foresee the T3 Plus being well-liked by many for its versatility and how it manages to do so much with just a good implementation of a single dynamic driver. It's safe to say TinHiFi is back on track and have once again reminded us why they rose to fame years ago with the Tin T2.
Click HERE for our grading list for earphones