Pros: Price to performance (Value!), Bass quantity, robust build
Cons: Details and technicalities, sub-bass lacks control in its rumble, splashy treble (unpolished)
Driver Setup: 1 Dynamic Driver
Price: 5 USD
Intro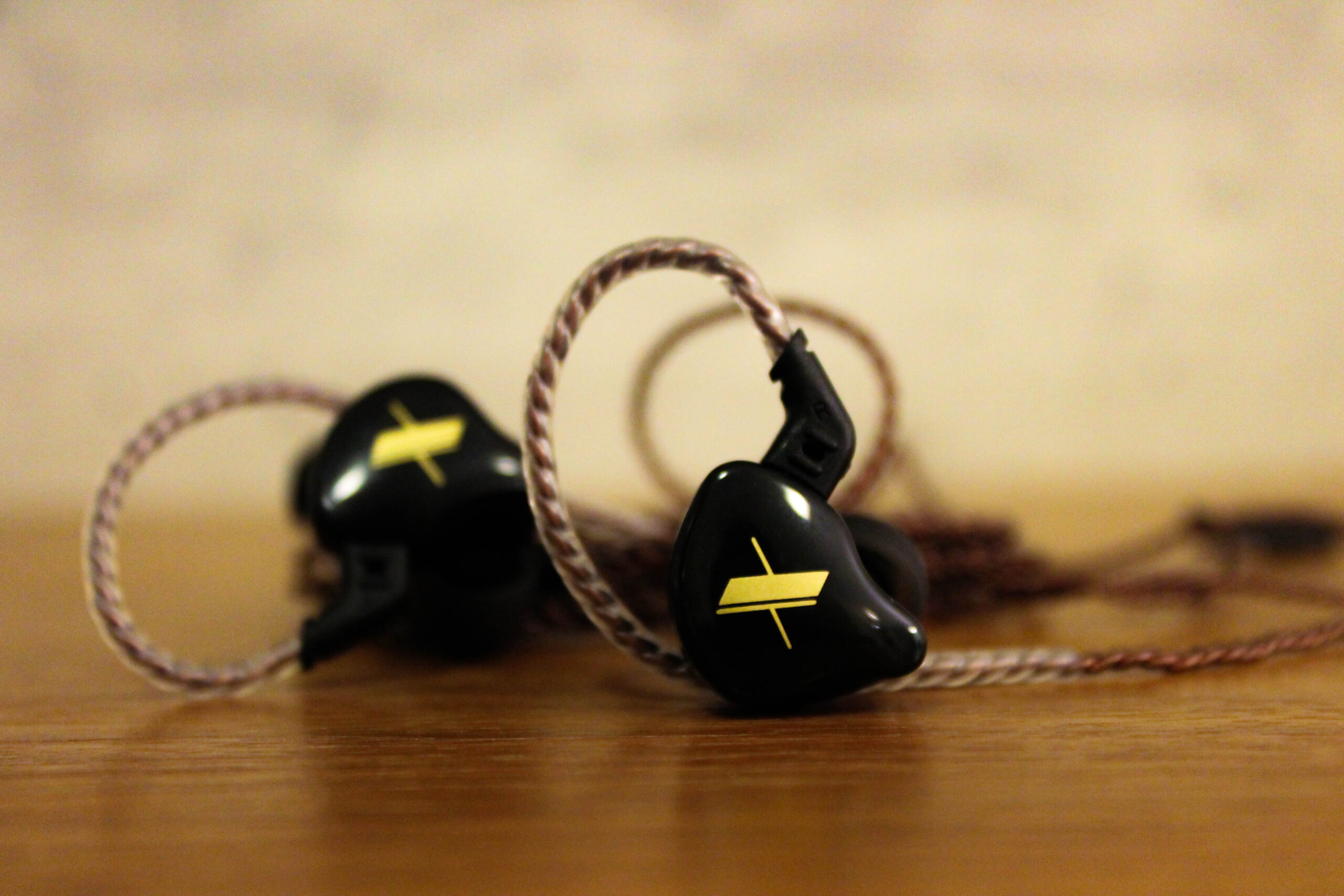 Disclaimer: This review set was graciously lent to me by a friend and the review is written of my own accord.
Knowledge Zenith! One of the Chi-Fi pioneers when it comes to affordable multi-driver setups in the audio industry. They came a long way since then and they are still going strong when it comes to expanding their product line with new releases every now and then. With the EDX, it really tries to get into that super budget portion of audio whereby skipping a meal, you can afford an in-ear monitor for everyday use! Let's see if the EDX can establish itself as a cutthroat contender in this remarkably low price point.
Accessories (Score: 5.0/10)
As usual, let's get the packaging out of the way. The EDX comes in a white box where both L and R placed in a cut-out placeholder with the label "Customized Heavy Bass Earphones" (trust me it is as advertised). Along with it, a classic KZ cable which I really disliked a lot according to my experience with past KZ offerings which they seem to be still using.
Nothing much to talk about here other than the barebones necessity of a set of tips and poor cable. The EDX also came with a 4-pole mic cable which annoyed me whenever I am using my DX120 as I cannot insert the 3.5mm jack fully but finding that sweet spot. For the price, I have no qualms but objectively? Not great.
Build Quality and Fit (Score: 6.5/10)
I had a hard time trying to find that seal and fit on my ears which I eventually still couldn't despite several tip rolling and eventually settled on using larger final tips which still doesn't really sit well in my ears. The shell is made from plastic entirely which I am not surprised given its price point, but it felt as if it can take some beating but might not survive for long after a few knocks. Quality-wise, the package isn't made for it hence not a fair fight for the EDX given its price point and what the manufacturer can do.
Sound (Overall Score: 6.0/10)
The EDX has a rather emphasised V-Shaped tuning where there is a significant boost to its bass as well as its upper-midrange/lower-treble region. Although I am not a fan of it, it does perform well against genres that it is made for such as synths, EDM, hip-hop.
Frequency Response of KZ EDX
Sources used
Ibasso DX120
IPhone XR
Atom DAC and AMP
Music and Albums, I listened to
Alan Walker – Alone/Faded/Darkside
Billie Eilish – When we all fall asleep, where do we go?
Tchaikovsky 1812 Overture
Cigarettes After Sex
The White Stripes – Seven Nation Army
One Republic – Human
Keane – Fears and Hopes
Nino Rota – The Godfather OST
Fedde Le Grand – Cinematic
ARTY – Rebound
ACDC
Godfather OST
Aladdin OST
Bass
The sub-bass on this unit is strong once you get that seal and it also has a relatively punchy mid-bass attack that really gives that slam when needed. Billie Eilish's album was my go-to when it comes to modern pop bass rumbles and yes, it does what it was advertised for, heavy bass earphones.
Attention to detail and quality took a blow as each note sounds slightly muddy due to that ground-shaking bass. Although it was advertised as a bassy earphone, I do hope that KZ pays more attention to hitting that balance between quantity and quality.
Mids
I was rather surprised at its mid-range as it doesn't sound too sucked out which usually V-shaped IEMs behave but it does sound slightly metallic and overly harsh on its upper mid-range which luckily can be solved using EQ. Instruments, for the most part, sounds natural and timbre doesn't really take a huge hit here but it lacks that detail and intimacy when it comes to listening to acoustic recordings from One Republic.
On the flip side, that additional lift in the upper mid-range made trance and synths in EDM gives it an extra boost in terms of energy and intensity. Overall, not too bad for a V-shaped IEM!
Treble
I find the treble of the EDX to be unrefined and relatively messy. Cymbals on Aladdin's OST "friend like me" sounds splashy and the decay just ends up smudging up its separation capabilities which are average at best. I do notice that they adjusted the sibilance region such that it doesn't outright tear your ears apart but it's kind of borderline sounds sibilant to me which I will give it a pass on that. It does have that airy feeling, but it comes with quirks and unpleasant technical characteristics which prevents me from giving this a good grade.
Overall
The soundstage on the EDX is average at best and a not-so-good tonality given its tuning which I kind of expected it to exhibit. It does sound balanced which suits several specific genres such as hip-hop dance and EDM.
Comparisons
VS CVJ CSA Review here
Although the CVJ CSA follows a hybrid setup and being slightly more expensive, both are competing under the relatively budget-friendly section in the audio world. Now, although the CSA has better bass and lower mid-range quality wise, its treble region sounds sharp and overly sibilant as compared to the EDX which in my opinion a deal-breaker for me.
Although the EDX loses out on the technical front, it has a better tuned treble region which firstly doesn't sound too sibilant as well as tonally more balanced. Fit wise I do prefer the CSA over EDX, but I would expect this to be an end-user issue which may differ depending on your ear size.
Conclusion
In conclusion, KZ did manage to churn out a super budget-friendly bass-head IEM and at such a low price point which just made me ponder how much does it cost to make an IEM right now in the market? If you enjoy V-shaped sound signatures and have enough money for a MacDonald meal, I suggest you give this a shot as a daily driver that you can bring around, weathering all sorts of usage at a very low cost. I am truly astonished by the value that the EDX has and I can safely say that "no harm getting the EDX, it is just too cheap!" Hence the reason for the bonus points for its superb price to performance ratio.
Click HERE for our grading list for earphones