Pros: Pleasant Tuning and Presentation, Bassy without getting too bloated, Value, Decent Build Quality
Cons: Detail Retrieval, Recessed Mids, Grainy Highs
Driver Setup: 1DD
Price: US$10
Intro
Disclaimer: This set was purchased by myself at full price and the review is written of my own accord. Should you find yourself interested in a pair, you can find it online here.
I'm back at it with another KZ IEM in the house. It seems to be their peak season with multiple releases from them at once. I've gotten myself a pair of these out of curiosity, and also partly because they were so affordable. Let's find out of this curiosity pays off, or kills the… ear.
Accessories and Build Quality (Score: 7.5/10)
It comes in the standard budget line packaging we're used to seeing from KZ. Nothing out of the ordinary, and it comes with all you need to get you started – A stock cable with the option of an in-line microphone and a set of silicone tips. The cable is of the newer design, similar to the one we saw that came with the ZEX. I quite like it and is a very durable stock cable for a pair of earphones at this price.
Overall, a sturdy design that will get you going right out of the box. Solid functional stuff for people looking for a pair of beater earphones for work or for musicians looking for a pair of cheap IEMs, just based on the build quality alone. It comes in 3 colour options, the transparent one that I got looks pretty neat.
Fit (Score: 7.5/10)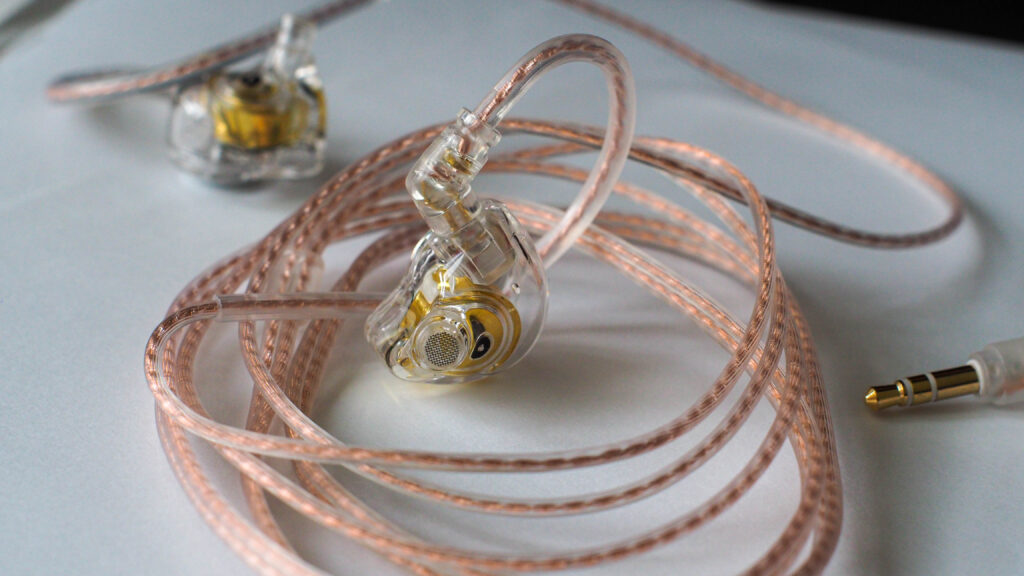 KZ decided to stick with what has worked for them. Not super comfortable but a generic shape that should fit most ears. The material is plastic, as expected at this price point. Nothing more to mention apart from that it works.
Sound (Score: 6.6/10)
Frequency Response Graph of the KZ EDX Pro
Sources
Music listened to
Chicago Symphony Orchestra – Beethoven Symphony 7
Boston Symphony Orchestra – The Nutcracker Suite
The Vamps – Cherry Blossom
Paul Kim
NEEDTOBREATHE
McFly
Vivaldi's Bassoon Concertos
Greenday
Joscho Stephan
Vampire Weekend
Fun.
Bass
The Bass is really improved from the original EDX. The EDX felt unlistenable for any period more than 10-15 minutes with how bloated and muddy the bass was. Yet I found it hard to criticize it given its price point at $5. This time KZ has perhaps taken a step back and for a tad more, offered a much better middle ground, with a bassy tuning but yet cut back on the bloatedness. The bass is relative punchy and decays much more naturally now.
Mids
The mids have the usual recess that the KZ house tuning possesses. The mids are alright and clean in presentation. There's not much going on here and the sound doesn't really impress. But what impressed me was the decent tonality. No metallic timbre, no harshness, and actually enjoyable when my expectations were kept in check.
Treble
The lower treble is forward, as part of your typical KZ V-shaped house tuning. Moreover, the treble grain is quite noticeable, and it really shows that there is only so much one can do with 10 bucks. However, grain as there may be, there isn't anything that screams out to me as harsh or tonally wrong, which is good enough for me.
Overall
The EDX Pro seems to be a little more vented than the EDX, which may have caused the reduction in bloating in the midbass and the cleaner presentation. The isolation, while not great, doesn't suffer too much from this venting. The result is a really pleasant sounding budget IEM that gets the basics right. The biggest bottleneck unexpectedly is its detail retrieval. It is evident that this pair is an ultra-budget pair, but it makes the best out of what it has to work with.
Comparison
Frequency Response Curves for KZ ZEX, KZ EDX Pro and TRN MT1.
KZ EDX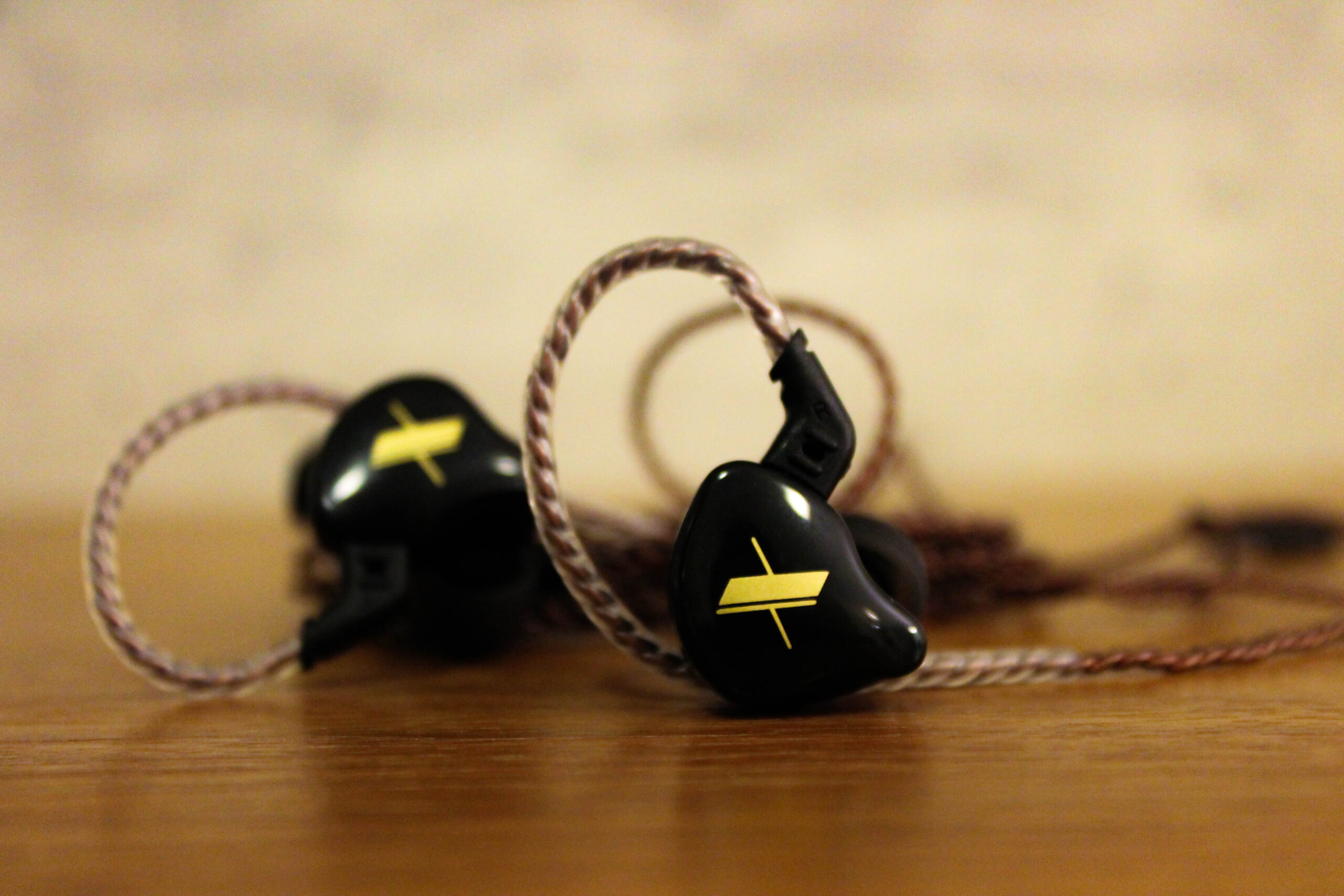 Full review of the KZ EDX
The EDX Pro is a huge step up over the original EDX at a marginal increase in price. You are getting a more durable cable and a much more well-tuned IEM. Although they both have a deep V-shaped tuning, the EDX Pro's bass is punchier with a faster decay as opposed to the muddiness on the EDX. Presentation is also less closed in and claustrophobic on the EDX Pro. The overall quality is better as the new cable on the EDX Pro seems more durable.
KZ ZEX
Full review of the KZ ZEX
The ZEX has a much more bloated bass response. The EDX Pro has a more mainstream and predictable tuning but I enjoy the tuning on the EDX Pro more. The bloat on the ZEX is a little too much and muddy. The EDX Pro has a more controlled bass response despite being forward and pronounced. It's more on the punchy and airier side, probably due to how vented it is. At the EDX Pro's price point, I would say that it's a little more attractive value-wise, although the overall build quality of the ZEX is better. Which is the better 3-letter word? I'd leave that decision to you but having tried both, I'd get the EDX Pro if you put a gun to my head.
Conclusion
The KZ EDX Pro is a huge improvement over its predecessor. Tuning wise, a lot has changed and listening to them side by side, I wouldn't have guessed they belonged to the same line of IEMs. That is saying a lot since KZ has a pretty traditional/typical V-shaped house sound.
The KZ EDX Pro is not mind-blowing, and I would say it sounds alright. But for 10 bucks, it's pretty good value. Be it for a cheap replaceable IEM as a musician, or just an alright sounding pair with microphone functionalities for you to work comfortably in a café, I would say it's a fair pickup and a reliable one at that.
Click HERE for our grading list for earphones