Pros: Small Size, USB Type C, Build Quality, Bluetooth 5.0, Decent Battery Life
Cons: Sounds is passable for its price, Fit (YMMV)
Price: SGD $39.99
Intro
Disclaimer: I received the Genesis One TWS from a local (Singapore) retailer mistereden. I am in no way affiliated and my thoughts and opinions written here are my own. Should you find yourself interested in getting a pair, you may purchase one here.
This is our first review of TWS In-Ears, though we do have some experience with them. The One is a pair of budget Bluetooth earbuds under the brand of Genesis, distributed by a local retailer. The bulk of the review would be focused on sonic performance. Do let me know in the comments if you have any questions about other aspects such as their microphone performance or user experience!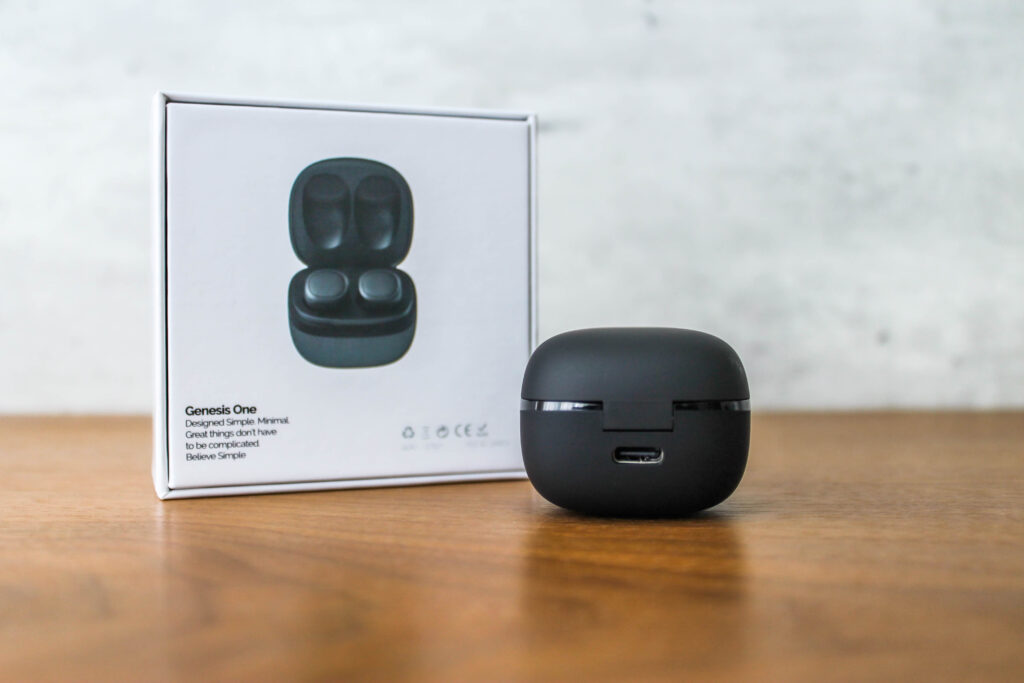 Specs
Chipset: Realtek 8763BRC
Bluetooth 5.0
Physical Button for Play/Pause/Power/Calls
USB Type-C Charging Port
IPX6 Water-Resistant
Battery life
Buds: 5 Hours/Charge
Case + Buds: 30 Hours/Charge
Build Quality and Fit
Build Quality was surprisingly good for its price. They case has a nice solid feel to it and the lid has a nice snap to it without ever feeling flimsy. The case has a rubbery matte coating all around and it felt nice in the hand during my time with it but I'm not sure if this would hold up well against scratches or degrade over time. Another noteworthy thing is how small the case is. It is a petit cube that can easily fit into your pocket, pouches and handbags. Overall, I was quite impressed with the sturdiness and form factor of the buds and I can see this making its way into many people's EDC.
Fit seems to be quite subjective for these. The buds are quite light and tiny and should be a comfortable fit for most ears without having to worry about them being too large. However, I personally struggled to get a good seal on these and didn't have a good experience trying to bring them on a run.
Sound
Bass
It's quite typical for budget earbuds to have a more elevated bass. However, the bass emphasis on the bass on these buds are quite intense. These have a fun bassy sound that leans towards basshead levels of bass, so bass-lovers rejoice! However, the bass response you experience on these are greatly dependent on the seal you achieve.
My biggest gripe with the bass on these is the muddiness and midbass bloat. It can be quite overpowering and drowns out a lot of other detail in the music. When listening to James Bay, the individual drum beats lose some separation and these struggle in faster and more complicated basslines.
Mids
Mids are a little recessed on these, given their sound signature but that's alright. They still manage to retain a decent non-offensive tonality.
Voices sound clear enough and there isn't too much colouration. In other words, people and singers sound just as they should without imparting any wonkiness and that's a big achievement for budget earbuds such as these. Pop songs remain energetic and sound fun enough for me to enjoy them on the train even if the detail retrieval may not be top-notch.
Treble
I wouldn't expect much high-end extension from these buds, given their price point and the fact that they are TWS, but these do check the basic boxes for me. No tinny treble, no sibilance and not unnatural tonality. Most of the treble is concentrated in the lower parts and does struggle to bring out the finer details. However, they never sounded offensive or painful to listen to and I would say that is sufficient.
Conclusion
The Genesis One buds tick surprisingly many boxes for their price and size, offering Bluetooth 5.0 and USC Type-C Charging. They function as the perfect beater earphones for the budget conscious and the seller warranty is quite a big deal given the sheer number of cheap TWS from other brands that have failed on me.
To be honest, these buds aren't gonna win any awards or be a "giant killer" in terms of their sonic performance, but I don't think that's what these set out to achieve in the first place. An unassuming yet all-rounded EDC companion that's got your daily needs covered.