Updated: Nov 19, 2020
Pros: Build Quality, Form Factor, Aesthetics, Well thought out functionality, Great price point, Beautiful packaging
Cons: None really
Price: $20 (USD)
Intro
Disclaimer: I received the DJ44AG adapter from ddhifi free of charge in exchange for an honest review. My thoughts here are all my own and are in no way influenced by them. 
This is a review of the for a nifty little adapter from ddhifi. They have recently risen in popularity with their well-designed adapters and cases for all your audio needs. This specific balanced adapter from 4.4mm to 2.5mm.
Packaging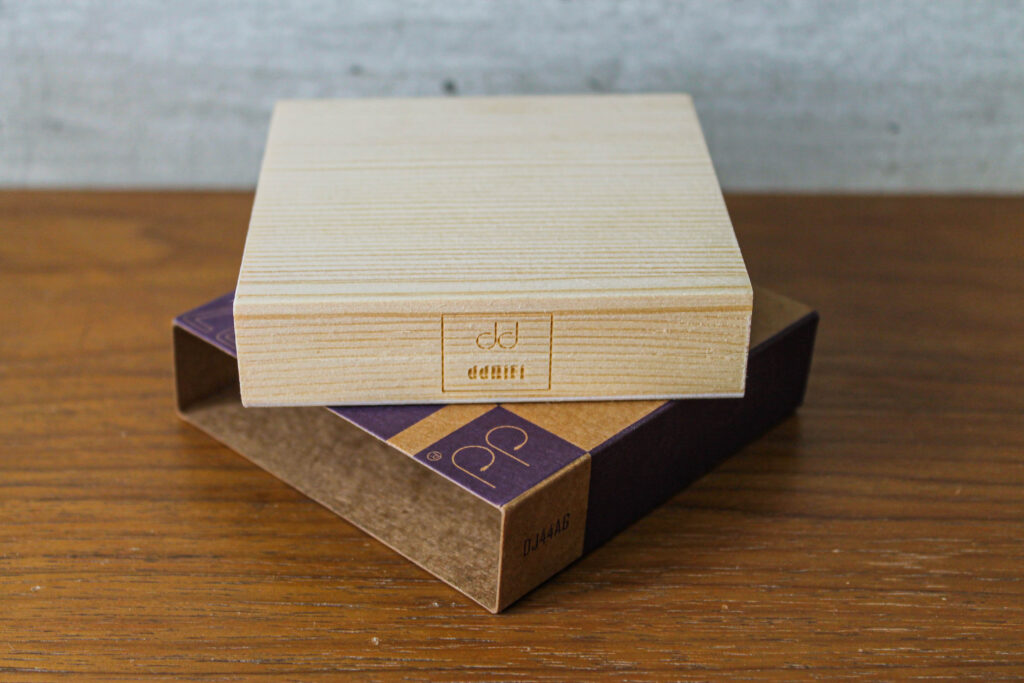 This adapter has the best packaging I have ever seen for an audio adapter. It comes in a rectangular package and sliding out the cardboard cover reveals a wooden box with the ddhifi logo engraved on it. Inside lies the adapter buried in some recycled paper confetti. The amount of thought put in clearly extends beyond the product itself and into the unboxing experience. I found myself being weirdly hyped up on unboxing and owning my little ddhifi adapter. It is also worth noting the conscientious effort in keeping the packaging fancy yet adopting mostly recycled materials and minimal plastics.
Build and Design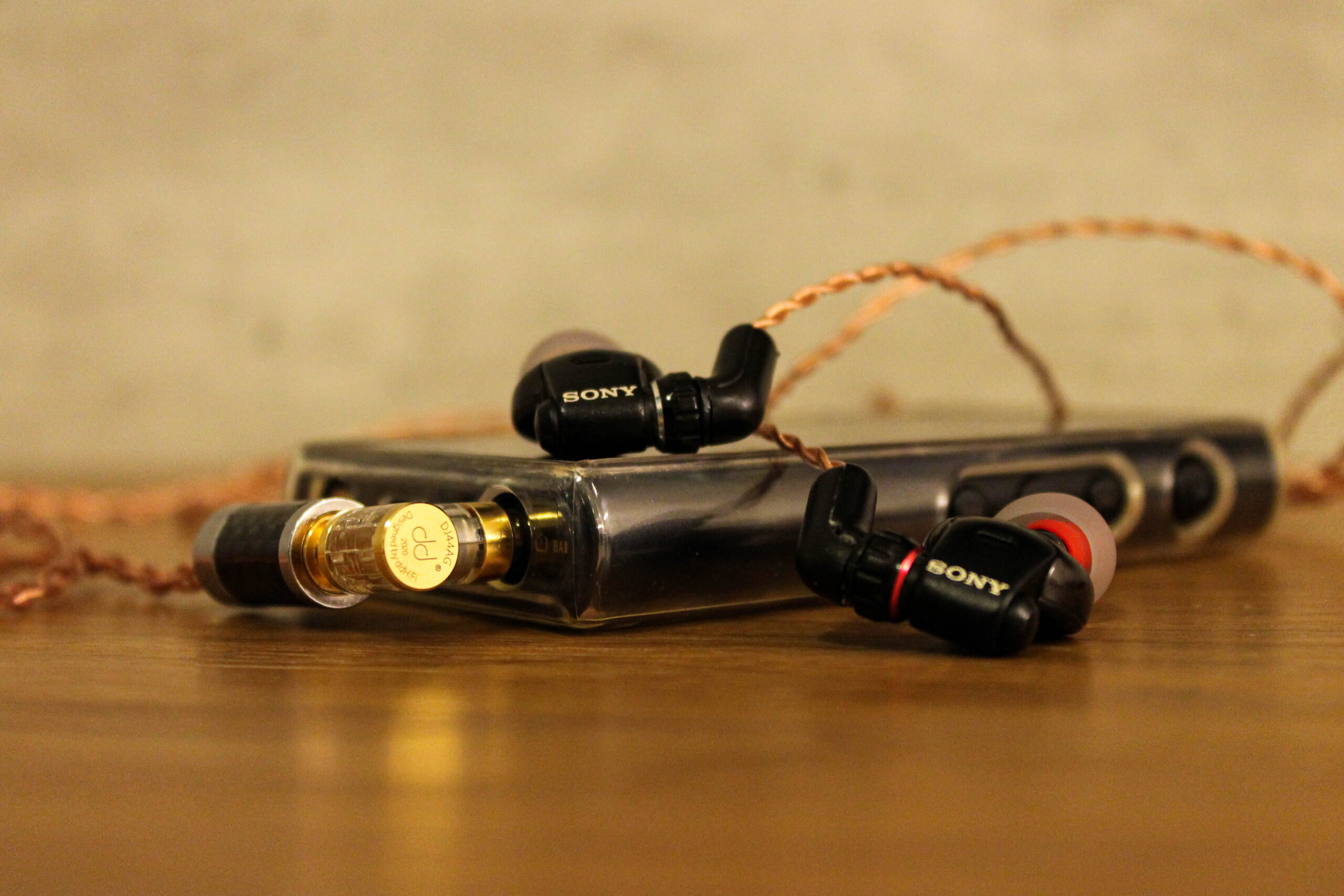 This little gadget is quite the looker. Its transparent housing and gold trim certainly stand out significantly against both my black devices (Hiby R5 and Lotoo S1). The transparent housing allows you to see the internal cabling which is done very neatly and smartly with some flat cable wiring.
Most balanced adapters I've seen are usually cabled and I think this design is the first of its kind. It's very much targeted at on the go users and make a great match with many daps. It also comes in a 3.5mm to 2.5mm variant (DJ35AG).
Functionality
The 4.4mm plug is a snug fit for my Hiby R5 and Lotoo Paw S1 DAC. It is angled and it would mean plugging in your earphones or headphones may obstruct the charging port (for my R5). This shouldn't be too much of a problem as you wouldn't usually be charging and listening at the same time. I advise against rotating the earphone jack otherwise as it puts your earphone 2.5mm jack under a lot of bending stress. Otherwise, I can safely say that I prefer this adapter over a cabled one for portable purposes. This just makes things so much simpler and hassle-free.
Conclusion
This is a nifty adapter that every audio enthusiast should have in their arsenal for their on the go uses. At the price point of $24, it certainly isn't exactly cheap. Nonetheless, this really gives you the most bang for your buck considering most other cable adapters cost significantly more. It looks and feels durable and I doubt I'll be needing to replace it anytime soon, making it such a worthy "investment".
If you ever find yourself in need of a balanced adapter, I recommend these in a heartbeat. ddhifi is a company that certainly doesn't carelessly release products and their attention to detail inspires me to look toward their future releases.