Pros: Clean and clear presentation, Good sub-bass, good build quality, Decent mild U-shaped / bright neutral signature.
Cons: Comfort, upper-midrange glare which may lead to fatigue after awhile
Driver Setup: Single 10mm Carbon Nanotube (CNT) Dynamic Driver
Price: $79 (USD)
Intro
Disclaimer: I borrowed the Tin Hifi T4 from mistereden on Carousell Singapore for review purposes. It currently retails at $125.00 (SGD) Tin HiFi took the community by storm with the affordable Tin T2 which was praised for its sound quality given its price. Today, we will take a look at the Tin T4 which is currently the latest model in Tin Hifi's Tx series, the oldest brother of the siblings (T2, T2pro, T3).
Packaging and Accessories (Score: 7.5/10)
The packaging is simple and elegant. It comes in a black box branded Tin Hifi with a set of ear tips, a good pleather case, and the IEMs themselves. Pretty standard nowadays but the light brown pleather hard case, which I found pretty aesthetic, was a nice inclusion.
Build quality and Fit (Score: 8/10)
Alright let's start with the good things first. The build material of the earbud is stainless steel which seems to be chromed and polished until it shines which I felt was quite fancy. The cable seems to also be designed to match well with the earpieces. The materials used are pretty nice and ear earpieces are well-made.
However, I've only used these for a short period of time so I am unable to tell if they will stand the test of time or if there would be any MMCX connection issues.Now for the not so good stuff. I felt that the unique design of the shell is uncomfortable for longer listening sessions. It might differ from person to person depending of your ear shape and size but, for shorter sessions I am fine with it.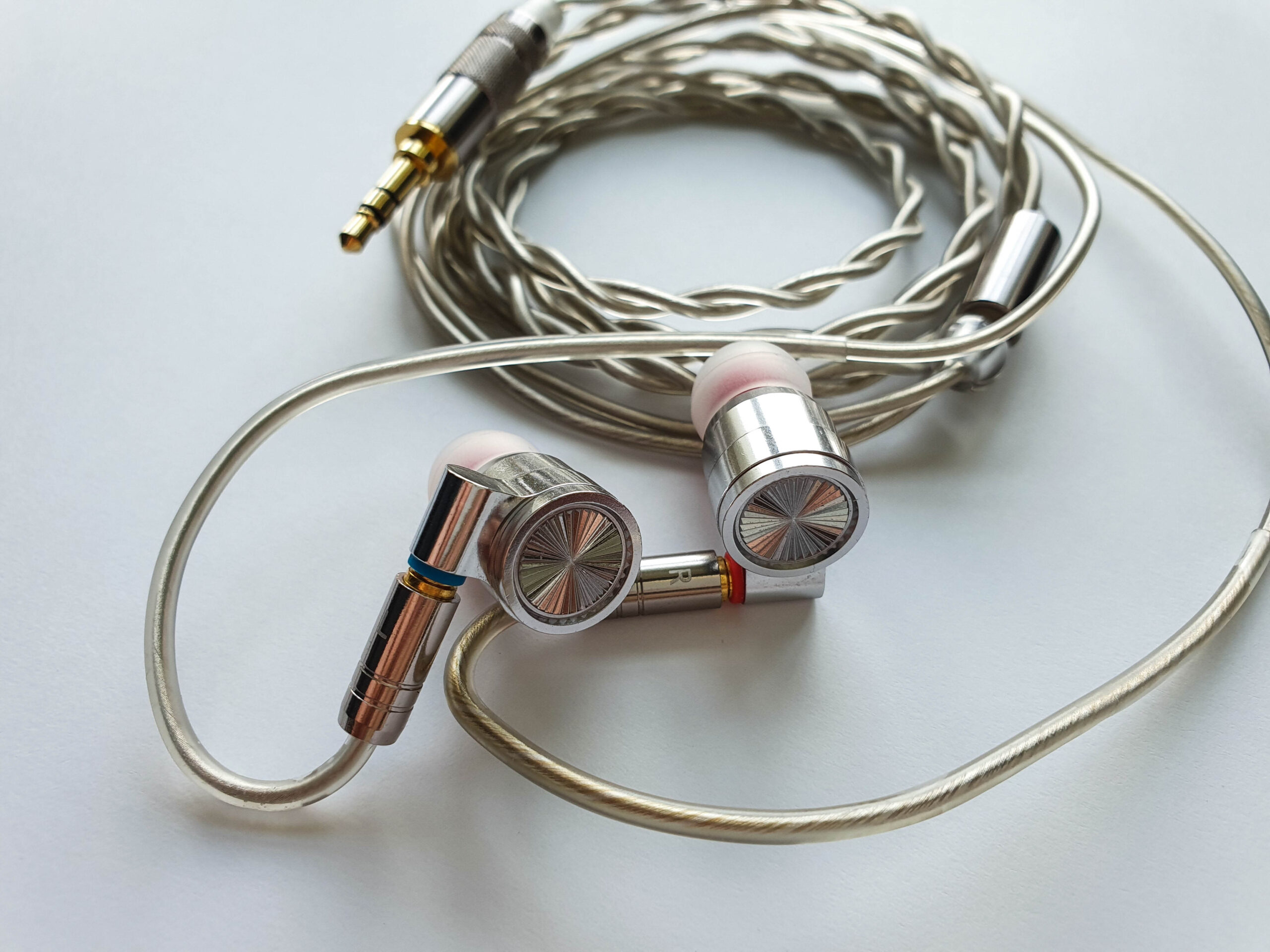 Sound (Overall Score: 8/10)
Frequency Response Graph of the Tin T4

Sources used
Topping D10 > JDS ATOM
Ibasso DX120
IPhone XR
Music tracks listened to
Everybody Changes (Keane: Hopes and Fears)
Secrets (One Republic: Dreaming Out Loud)
Salute D'amour (YoYoMa)
New Light (John Meyer)
Cry (Cigarette After Sex: Cry)
HALO MCC OST
Violin concerto in D major allegro
1812 Overture
Magnum O Mysterium (Choir)
Ophelia (The Lumineers)
Hello (Adele)
Bass (Score: 8/10)
Sub-bass is rather good here, you can really feel the rumble and that deep oomph (coming from modern pop genres). Mid bass is textured enough and the overall the bass performance is decent. In general, bass hits are clean and impactful but not overpowering other parts, a good reference point for anyone that is looking for neutral signatures with slight bass boost to keep that energy going.
Mids (Score: 7.5/10)
Lower mids are clear and very detailed and have a very pleasing presentation. It's less emphasized than the sub-bass but I would feel that it's natural or "normal" here, sounds pretty levelled with the bass so no complaints here at all, well done. Upper midrange just sounds a bit more emphasized and sometimes I feel that there is a "glare" or feels shouty in this region? I felt tired after longer listening periods and its part of the reason why it sounds bright-neutral. Female vocals, trumpets and violins are really forward (some synths too) and it just gets tiring after a while. However, it does detail pretty well in general so… Some quirks here and there but generally good.
Treble (Score: 7.5/10)
There are some spikes that may cause some sibilance but might just be me with the s sounds since I'm quite sensitive to that region. There is some airiness to this unit and generally it's very detailed and clean with very little or some parts that may sound splashy depending on the tracks you listen to. In general, It is pretty good except for some peaks that make it sound quite bright which is prominent in the T2, T2 pro and T3).
Overall Sound and Comparison to the Tin T2
Sound stage and imaging wise I would say it fares slightly above average in my opinion so minimally, you can expect some form of staging here so not entirely null in that area. Tonality wise, it's rather balanced and clean which is quite like the T2s but slightly better. Overall, I would say this is a decent step up from the T2 if you enjoy its signature but it costs twice as much hence some may argue that the T2 has more value.
The T4 definitely holds its ground against other offerings as one that is cleaner and more sterile. This is relatively unique in its class right now so if you want something that is balanced, detail-oriented and somewhat neutral, go for the T4s.
Comparison of TinT4 vs Moondrop Starfield
Full review of the Moondrop Starfield here
The Moondrop Starfield also uses a Carbon Nanotube Dynamic driver and they both lie within the same price range, hence, a comparison is definitely warranted. Despite the similar driver configuration, the two earphones were tuned with a completely different tuning in mind. The Moondrop Starfield is definitely much smoother and more musical in its presentation whereas the Tin T4 aims for a colder and more analytical sound. If you find yourself deciding between the two, it would become a matter of preference.
I find myself leaning towards the Starfield due to it being more "fun" sounding as compared to the T4s. The T4s do have their strengths over the Starfields which are their ability to handle more complicated tracks without muddiness in the bass. This sometimes happens on the Starfields due to the slow decay of the bass on the Starfields. Vocals (especially female) sound a little too forward and aggressive at times for me on the T4s and I prefer the presentation of vocals on the Starfield. People who enjoy a greater emphasis on the treble instead of a softer and more relaxed one would prefer the T4 for that matter.
Conclusion
The T4s do perform well with their more mature and refined tuning as compared to the T2s. One of the main weaknesses of the T2s was its bass extension and this was greatly improved in the T4s which was a really nice touch. This would make the T4s much easier to listen to for most people as compared to the T2s. However, it is becoming hard to rec the T4s today with the release of so many great earphones and IEMs in the $100 – $200 range. This is especially so when the T4 struggles with the fit and doesn't really stand out in any area in terms of sound. This is not to say the T4s are bad but it just loses the value card that worked so well for the Tin T2s.
Click HERE for our grading list for earphones