Pros: Bass, Fun Tuning, Build, Soundstage
Cons: Technical Performance, Too much Midbass, Recessed Mids, Lack of Value
Driver Setup: 12mm Dual-magnetic two-way graphene driver
Price: 150 USD
Intro
This one is a little blast from the past. The TFZ King Pro was released back in 2018, and through this review, we take a look at how Chi-Fi has progressed over these few years and see if older offerings like this pair retain their competitiveness.
Accessories and Build Quality (Score: 7/10)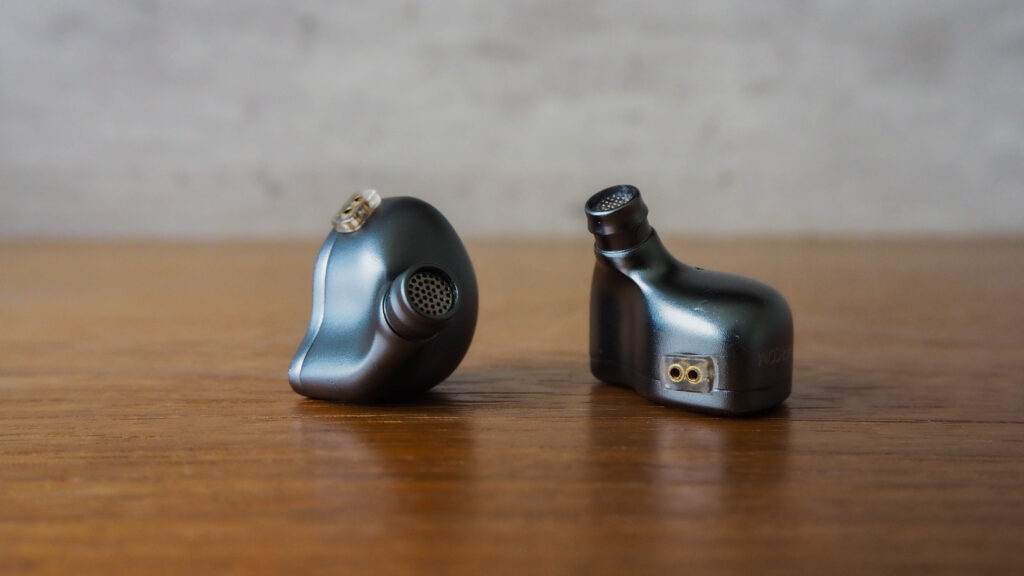 Accessories are rather barebones for an IEM in this price range, but TFZ is known for providing minimal yet functional stuff. It comes with a white waterproof-style casing that's very functional and sturdy looking.
For the IEMs themselves, they are really well built, with a fully metallic build and a nice matte finish on them. They come in a few colours and my pair happens to be grey. They sport the TFZ connectors and come with a tightly twisted copper cable that synergises well (aesthetically) with the IEMs.
Fit (Score: 8/10)
The King Pro is on the heavier side given their metal build but fits surprisingly snugly in my small ears. They are very nicely rounded without any sharp edges and I had no problems wearing them and going about my commute. Overall a pair of comfortable IEMs
Sound (Score: 7.7/10)
Sources Used
Hiby R5
Lotoo Paw S1
SMSL M200 à Schiit Magnius SE
Albums and Tracks Tested With
Gryffin
Carmen Fantasy by Itzhak Perlman
Ragtime Broadway Recording
La La Land Soundtrack
Phillip Phillips – The World From the Side of the Moon
NEEDTOBREATHE – Acoustic Live
Michael Bublé – To Be Loved
Gryffin – Gravity
Robin Schulz
Spinners – Essential
Andy Gibb – The Very Best Of
Bass (Score: 8/10)
Bass is very present in quantity on the King Pros. What impressed me was the sub-bass presence. It was very prominent and while bass-lovers may find this an absolute joy to listen to, it became a source of listening fatigue for me. The Bass presence was a little too much for my preferences. Nevertheless, on some tracks such as instrumentals from Wycliffe Gordon or Orchestral tracks, the breadth and depth of the bass response was quite satisfying.
Mids (Score: 7.5/10)
The lower mids on the King Pro is a little bit of a mixed bag. It is a little sucked out and overpowered by the midbass quantity. That being said, on certain tracks with lesser bass, female vocals and instruments really shine with pretty decent clarity and tonality. All this though should be kind of a given especially at the price point the King pros sit at.
Treble (Score: 7.5/10)
The upper treble suffers from significant roll-off, limiting this sets technical performance. There isn't much sparkle and shimmer on these and. My biggest praise would be that there aren't any harsh peaks in the lower treble which made the King Pros a pleasant and versatile pair of IEMs in that respect.
Overall
The King Pros do benefit from a more powerful source. With the mids sounding a little less recessed and becoming a little more energetic. They also respond quite well to tip rolling. Personally, I wasn't a fan of the stock tips as it made the bass a little too boomy and overpowering. Using wide-bored tips like the JVC Spiral Dots helped reduced the bass presence a little.
Conclusion
The TFZ King Pros are a pair of fun-sounding earphones which I believe was a flagship for TFZ a few years back. They are quite a well-rounded performer in many aspects but doesn't really excel in anything and left me wishing for more especially at its asking price. There definitely are much more competitive sets today priced similarly. For instance, I would recommend the KZ ZAX for bass heads looking for something similar at almost half the price, and perhaps the Etymotic ER2XR for people looking for a more balanced and accurate IEM. Nonetheless, its unoffensive sound signature still was pleasant to listen to.
Click HERE for our grading list for earphones