Pros: Impressive Highs, Relaxed Tuning, Fit and Build, Non-fatiguing midrange.
Cons: Coloured Sound, Prominent Bass
Driver Setup: 2 Sonion Electrostatic drivers, 1 Knowles + 1 Sonion BA driver, 10mm dynamic driver
Price: US$459
Intro
Disclaimer: This review set was graciously lent to me by a friend from his personal collection and the review is written of my own accord. This set was purchased by him from Penon Audio at full price.
ISN is still a relatively obscure brand, with its most successful model being the ISN H40 Hybrid IEMs. The EST50 is supposedly their latest flagship set to continue the path that the H40s have forged. I have yet to try the H40s, and my only experience with an IEM from ISN is their D02 single dynamic driver earphones which I found to be rather mediocre. Many have mentioned the EST50's change in sound with burn-in. I personally cannot confirm if this is true as the set I borrowed had >100 hours of usage on it. Without wasting any more time, let's see if the EST50 is a worthy flagship and if it is capable of competing in the increasingly saturated electrostatic tribrid market.
Accessories and Build Quality (Score: 8.0/10)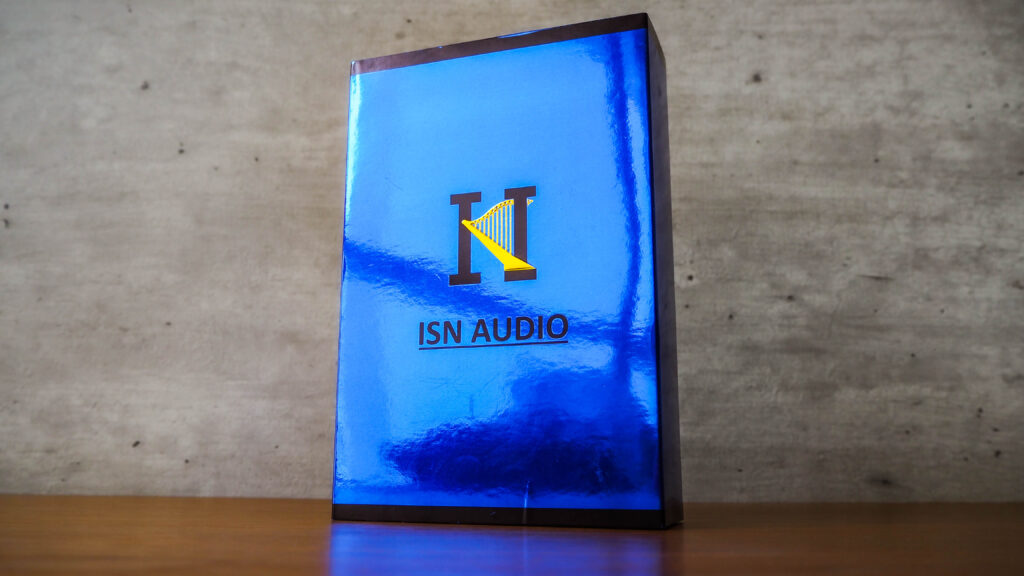 For a flagship IEM, the EST50 came with rather minimal accessories. Nevertheless, they are of rather good quality so I wouldn't be too critical. Included is an ISN S8 cable, which is an OCC Silver-plated Cable. It is available for purchase separately on the Penon Audio website for about US$32.50. Upon purchase, you are free to select what termination you would like for the cable, either 3.5mm single-ended or 2.5mm/4.4mm balanced.
The build quality of the EST50 is excellent. It's what is expected of it as a flagship. The shell is made with quality resin, and the faceplate has a gorgeous wood grain pattern. The 2-pin socket is nicely flushed and can take many other third-party upgrade cables as well. My only "gripe" with the overall design is the ISN logo on the faceplate looks a little tacky but don't let me stop you from vibing with it.
Fit (Score: 9.0/10)
The stem of the EST50 is on the wider side, but still slimmer than that of the Moondrop Blessing 2. The stock tips are 2 sets of silicone tips with different bore widths, which I swapped out for my own tips. Wide-bore tips like the JVC Spiral Dots fit my ears brilliantly on the EST50 and also has the best effects on tuning out of all the tips I tried. I will elaborate more on my experience with the Spiral Dot tips in the sound section.
The shape of the shell is very well-contoured and offers a near custom-like feel. I can't speak for everyone but it fit my below-average sized ears perfectly.
Sound (Score: 8.9/10)
Frequency Response Graph of the ISN EST50
Sources
Music listened to
Chicago Symphony Orchestra – Beethoven Symphony 7
Boston Symphony Orchestra – The Nutcracker Suite
The Vamps – Cherry Blossom
Stevie Wonder – In the Key of Life
Bastille – All This Bad Blood
The Lumineers
Børns – Blue Madonna
McFly
NEEDTOBREATHE
Avicii
Coldplay
Fun.
Family Company
Bass
The ISN EST50 has a downward sloping sound signature. It shamelessly rocks a powerful low end with a deep extension. The warm tuning gives a rather coloured sound, which won't yield the most accurate tonality or analytical sound. I found the bass a little overly pronounced for my tastes and a little too blunt for an IEM in this price range. Personally, I would have preferred a faster bass response to provide some balance for the bass presence. This is especially so when listening to Pop/EDM tracks where the bass can become borderline overpowering almost to the extent of boomy.
Mids
Fortunately, things got much better moving into the mids and highs. As expected looking at the frequency response, the vocals and upper mids are a little held back and rather relaxed in energy levels. The balance was a little off in my opinion but those who would want a more laid back tuning would love how the mids are presented.
Switching to wide-bored tips helped a lot and made it very much more enjoyable. My tip of choice was the JVC Spiral Dots and it worked wonders for me. It cut back on the midbass bloom and lifted part of the veil over the mids. My impressions of the mids after the tip change is mostly positive. The mids were never too forward, vocals were very nicely bodied yet crisp. Upper mids are tame in an enjoyable manner, without compromising on detail retrieval.
The separation of musical layers was very nicely done, proving the EST50's technical prowess.
Treble
The highs on the EST50 are no slouch. As expected of a good electrostatic driver implementation, the treble extension is impressive and expansive, giving a very nice sense of space. Instruments like castanets, cymbals and jingles have that added dimension to their timbre, enabling them to come to life. There are no sibilant peaks or weird timbre/tonality issues here. Natural, controlled, yet very good with microdetails.
Overall
Nice Imaging and width of the soundstage. The tuning of the EST50 is a little reminiscent of the Thieaudio Legacy 5, but with much more refinement in the bass, which was the bottleneck of the L5 in my opinion. That said, I still feel there is room for improvement in the lower end of the EST50.
Bass quantity is a little too much for my preference, and I tend to not enjoy downward sloping signatures too much as I prefer more energy and presence in the vocals. The bass gets a little satiating to listen to after a while. The colour injected into the sound due to the way the bass and lower mids are tuned can be a little overly unnatural for purists to tolerate as well.
Nevertheless, there is something addictive in the mids and highs that give the EST50s their own X-Factor. I'm confident that there would be fans of this set with its tuning. Just perhaps not too much of a fan given my library and tastes.
Conclusion
Coming into this review, I had limited experiences with ISN IEMs and I could not help but wonder if they were ready for flagship competent enough to compete in the already competitive tri-brid market. It's safe to say I wasn't let down and this can be considered a good tribrid implementation with a niche but well-executed tuning. That said, I did have my gripes with the bass and overall tuning and tonality.
At the end of the day. if the EST50's are your cup of tea, they may well be worth the investment and no doubt be a joy to listen to.
Click HERE for our grading list for earphones